Travel back in time to witness the awe-inspiring craftsmanship of Māori carvers, who skilfully shape the revered pounamu, a stone steeped in a millennia of cultural significance. With strength surpassing that of bronze, pounamu stands resilient against the test of hammers, holding within its core unparalleled mana (prestige) and wairua (spirit). Its enduring presence serves as a powerful symbol of the deep-rooted traditions and spiritual connection cherished by tangata whenua - the people of the land.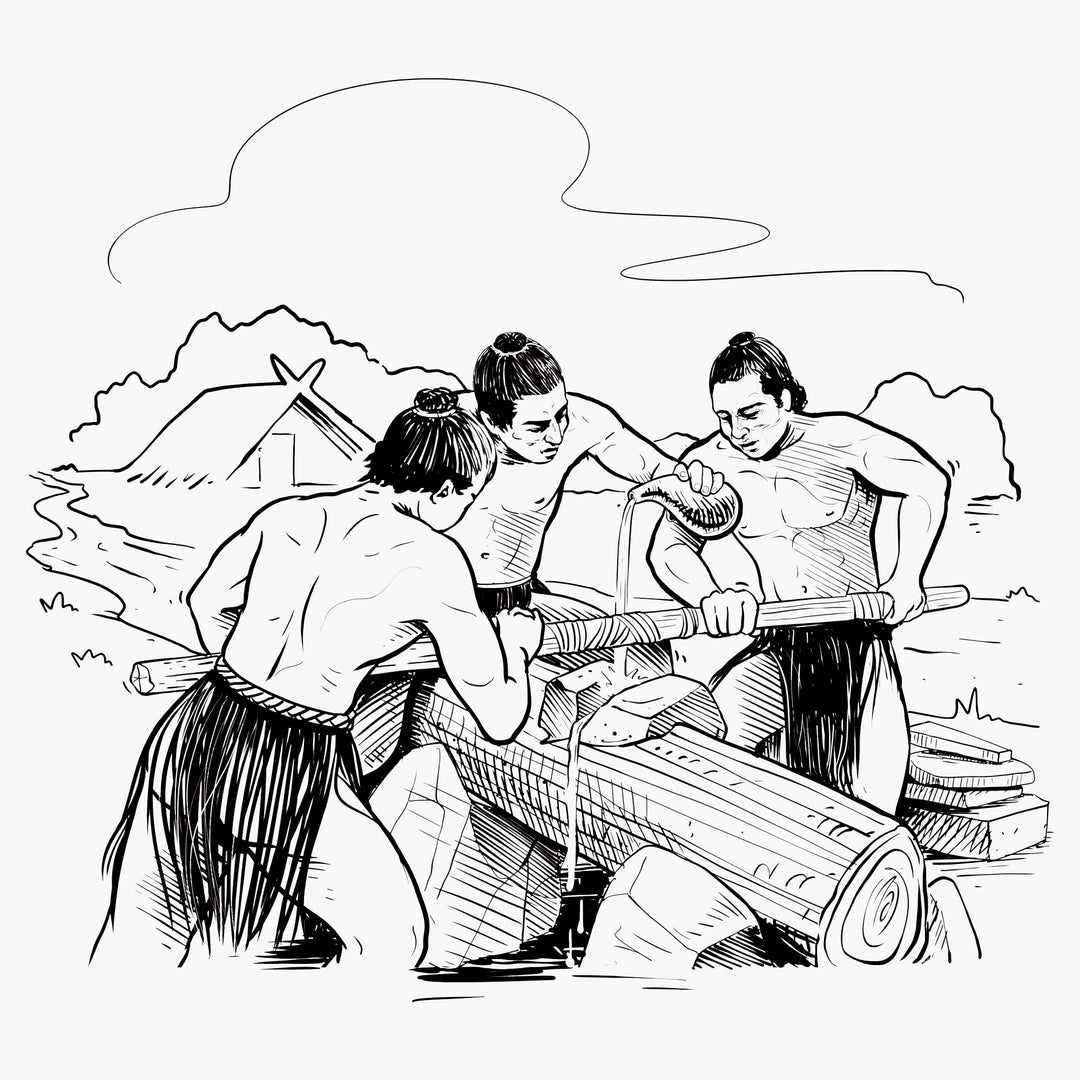 United by craft
Māori craftsmen embarked on a journey of meticulous transformation. Guided by flowing water and using flint-sand and sandstone rasps, they shaped boulders into exquisite tools, weapons, and adornments, creating timeless taonga that resonate across generations.3 Their hands moved in reverence, transcending mere craftsmanship, as their mana and profound stature were unmistakable.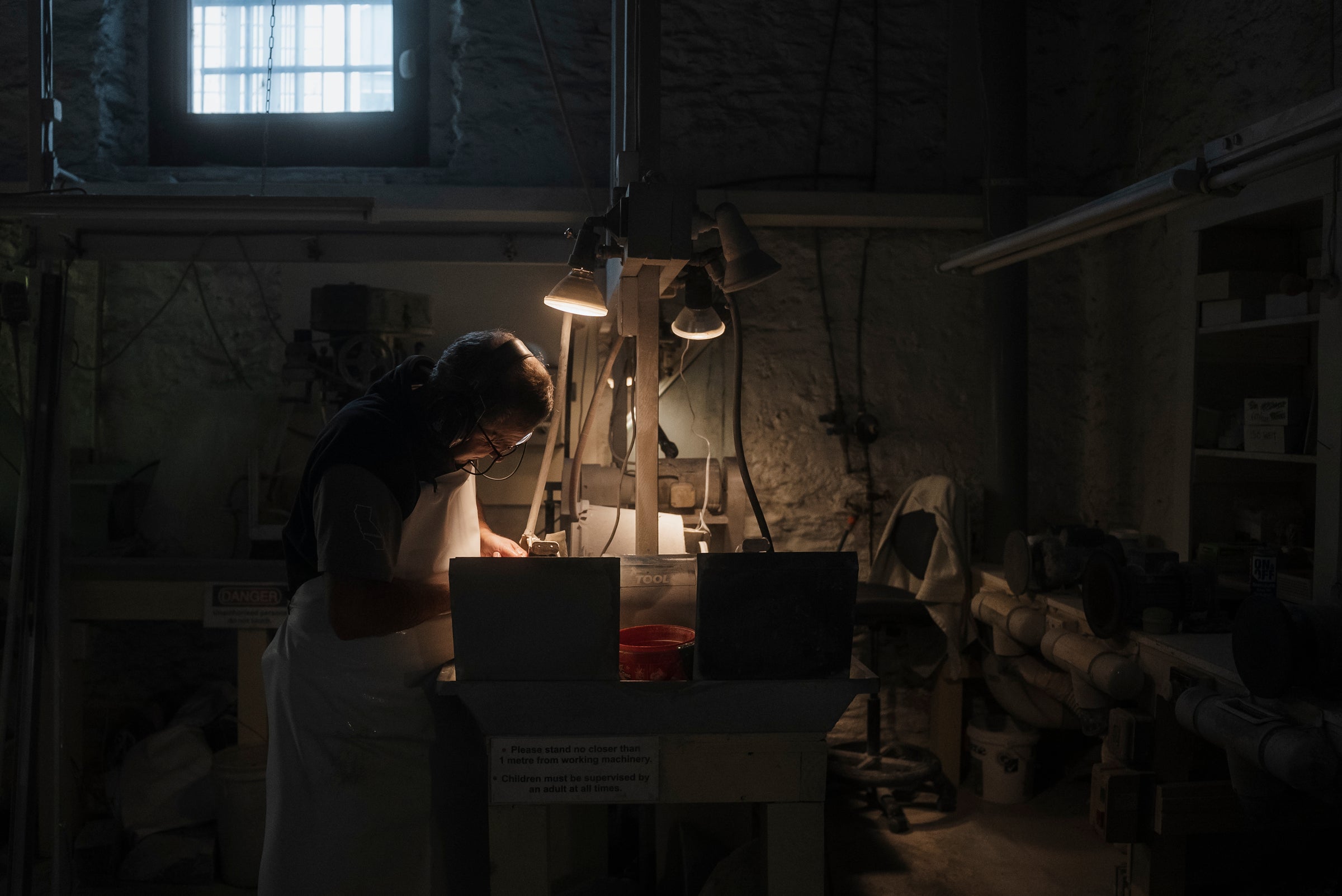 Now, fast forward to the present day, and witness the evolution of this sacred art form...
Today's craftsmen wield diamond tools—a highly efficient alternative to the traditional Māori abrasive sandstone methods. These cutting-edge tools operate at exceptional speeds bestowing upon the artisans an unprecedented level of precision and allowing for intricate carvings that were once unimaginable. Amidst this progress, water remains an essential component, working in perfect harmony with diamond saws, grinders, and drills to shape and polish the stone.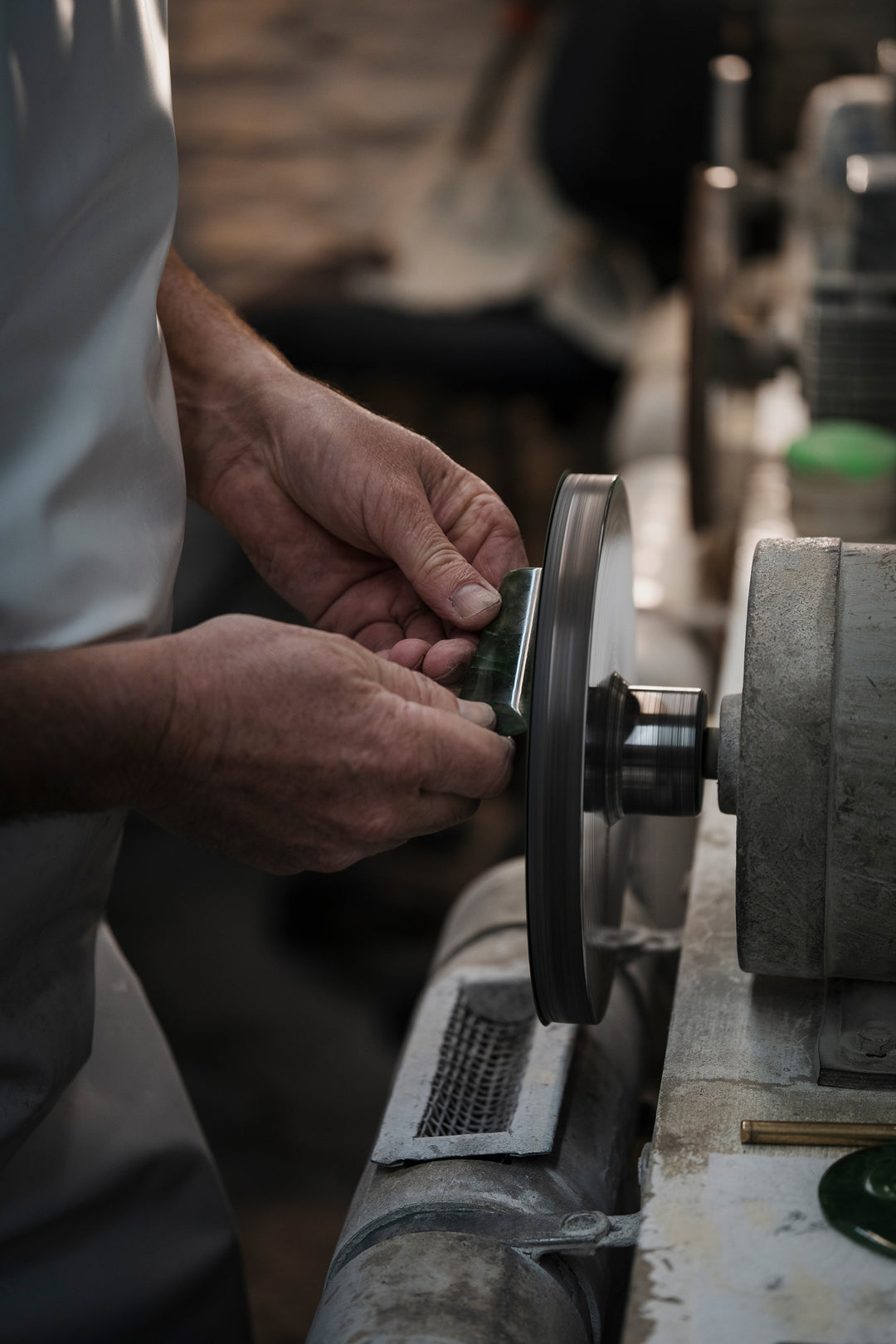 As we contemplate the enduring legacy of these master carvers, we embrace the responsibility of preserving their cultural taonga and the craft they have passed down. My father, Lee-Roy Mullings, a master carver of Ngāti Kahungunu heritage, possesses over three decades of experience and continues to breathe life into his creations, evoking a sense of wonder with his mesmerizing koru spirals. As his son, I am humbled to learn from him, and perhaps, my younger brother will take up the challenge too. However, the path to true mastery demands unwavering dedication.
Regardless of our whanau iwi lineage, one truth remains clear: these master carvers, past and present, deserve respect for their enduring dedication and expertise—maha.